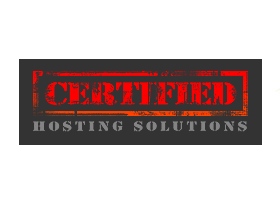 Cache varnishing is happening! Certified Hosting, a reputed web hosting company has announced that they will use the varnish cache system for all its working servers. The new HTTP caching technology will facilitate faster page loads across all their present web-hosting plans.
"The impact of slow page loading times is big, we can offer the best unlimited hosting services in the world, but the features of our web hosting services would be useless unless pages load quickly. Varnish Cache turbo-charges websites, giving visitors a better experience and making it far more likely that they will turn into paying customers. Varnish Cache's ability to do this with no user-input is ideal. We've seen for ourselves the impressive speed increases that come as a result of using Varnish Cache, in some cases, page loading times speed up by a factor of 1000, giving visitors the information they want, when they want it. For our unlimited web hosting clients, keeping customers happy is vitally important. Varnish Cache lets them do this by speeding up page delivery times, and also by unlocking more server power than may have been previously available" says Kacy Carlsen, co-founder and CEO of Certified Hosting.
Varnish Cache is an automated solution for handling incoming traffic. Its algorithm allows the user to avail the fastest loading pages only, based on priority. Once installed on the server it takes over the request for data and intelligently scans at incoming traffic, generates static pages or deploys a cached version of the page if necessary. The system initially intended only for HTTP caching majorly influences hosting performance, with Varnish Cache a server is less failure prone.
"Varnish Cache is a truly incredible addition to our range of web hosting solutions because it brings great results across the board, shared web hosting plans, reseller hosting services, and dedicated server hosting solutions all become even better with Varnish Cache installed, and that makes us more able to deliver the high quality hosting that our customers deserve" says Carlsen.
Certified Hosting was started off in 1999. Basically from Southern California, they provide unlimited web hosting, shared hosting, reseller hosting, and managed dedicated servers to Fortune 500 companies. Typical clients include small businesses, and individuals throughout the world. Certified Hosting has customised hosting services to meet specific service needs of clients. Services include unlimited FFmpeg hosting, Flash hosting, WordPress hosting, Dolphin hosting, Elgg hosting, Magento, Joomla, Dupal, and PHPmotion hosting, and many more famous web technologies.