ViUX systems a web host that specializes exclusively in Cloud hosting and Plesk Shared Hosting has been bestowed with an excellence award. The award was titled "Excellence in Shared Web Hosting Services and Parallels Plesk Panel", awarded at the third annual Parallels Partner Awards held at the Parallels Summit in Orlando, Florida. ViUX was presented with this distinctive industry expertise award for its deep knowledge and skill at handling and developing parallels products and accomplishing to control a range of Parallels products in an aim to build a cloud hosting system.
"We are pleased to honor ViUX Systems with a Parallels Partner Award for their Excellence in Shared Web Hosting Services, ViUX exemplifies a strong commitment to innovation by utilizing the full range of our software, including Parallels Plesk Panel and SiteBuilder, Parallels Virtuozzo Containers, Parallels Server Bare Metal, and Parallels Business Automation Standard (PBAS)" said Jack Zubarev, President of Parallels.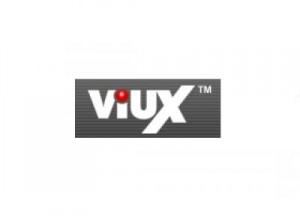 Shared Cloud Hosting environments have been successfully created by ViUX based on Parallels products that are automated, easy to handle and fully integrated. In addition to this ViUX has innovated customisation of the PBAS storefront, designed as user-friendly interface developing control bars that allow easy customisation of most resources, PDF price quote feature and a reduced check out in four steps rather than seven.
"We're thrilled to be recognized by Parallels for our dedication to Web Hosting innovation, our highly skilled team of experts is always looking for creative ways to further improve our Cloud Hosting offerings. At ViUX, we're committed to going above and beyond standard Web Hosting services. Our strong and growing base of customers is a testament to that." says ViUX President Jonathan Smith.
A worldwide leader in virtualization and automation software Parallels hosting and cloud service enablement and desktop virtualization solutions; optimizes computing for consumers, businesses, and service providers across all major hardware, operating system, and virtualization platforms. Established in early 1999, growing fast, today has more than 800 employees in North America, Europe, and Asia.
Founded in 2003 and based in North Carolina, empowering individuals and businesses of all types and sizes ViUX Systems provides Internet Technology solutions they need to supply their products and services to the world, providing a broad range of Internet solutions from ViUX includes VPS / Cloud Hosting, Plesk Shared Hosting, Dynamic Dedicated Servers, Domain Names, SSL Certificates and more