Hostbed a subsidiary of cPanel has announced the purchase of Sitocity.com. The acquisition is to provide cPanel with an independent platform to test its various products. Siteocity.com will continue to operate under its current name.
"With the Siteocity.com acquisition cPanel will be able to gain a deeper understanding of how website owners use cPanel's software. This will be accomplished by having direct access to live server data, help desk tickets, and hosting company feedback. We are looking for real world testing of installation, configuration compatibility, and reliability. By running Siteocity.com we hope to achieve a deeper connection to the hosting industry as a whole. We are certainly not operating Siteocity.com in order to compete with our customers. Ultimately, cPanel customers will get a stronger, more reliable product, "said Aaron Phillips, cPanel's vice president of operations.
cPanel has done extensive research searching for an ideal company. A few criteria that were considered before acquisition were more than three years of on-going service, cPanel and WHM infrastructure, approximately one thousand customers and no VPS and Dedicated plans.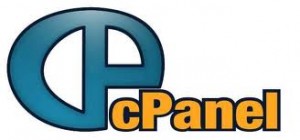 cPanel has been a benchmark innovator of control panel software for the hosting industry. Established in the year 1987 and headquartered in Houston, Texas, cPanel builds the software backend that allows web hosts to convert servers into fully automated point-and-click web hosting platforms. cPanel licensed software allows optimization of technical resources and provide a replacement to tedious shell-oriented tasks with dynamic, intuitive web-based interfaces.