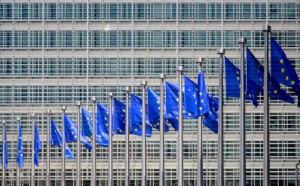 It's been around for a very long time now, in Europe, there is no need to monitor the content that is uploaded or downloaded. Basically there needs to be no anti copyright filtering of any kind. The basic problem faced by most web hosts is identifying the problem, here 'What is Anti-Copyright?'. Hence, a copyright would necessarily be defined as the legal rights given to invent a document, readable by most computers, utilized by businesses in an effort to stop unauthorised replication or plagiarism of the data.
By the recent ruling from the European Court of Justice (ECJ), web hosting companies have no obligation whatsoever to install a filtering application to monitor web content uploaded by its customers. This as the ECJ feels would threaten the actual right holders to reclaim their property. In a previous judgement the ECJ had also mentioned that Web hosting companies cannot be ordered to scan all content in an effort to protect copyright infringement.
"That injunction could potentially undermine freedom of information, since that system might not distinguish adequately between unlawful content and lawful content, with the result that its introduction could lead to the blocking of lawful communications", the Luxembourg-court said.
Complete or partial opposition to generic copyright laws can be defined as an anti-copyright supporting act. Its mandatory that one should protect individuality with a copyright, let it be an individual creation or a concept. The usual argument toward an anti-copyright would be that it produces short-term monopolies more than protecting a source of revenue rather than promoting the creativity or improvement of the product. These accusations lead to open up many flaws on economic and cultural grounds, hence the verdict.