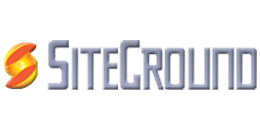 Spam experts, one of the leading providers of email security solutions for web host, announced its partnership with SiteGround, an experienced shared hosting provider with over thousand servers under its belt. As a result, SiteGround will use SpamExperts filters for all their email activities.
SiteGround had experienced occasional blacklisting of their server IPS due to spam. Spam is a serious issue because it causes software update failure and makes them hacker prone. Even though SiteGround has their automated system to deal with these issues, they believed the SpamExperts solutions provided much more improvement to the current system.
As Tenko Nikolov, CEO at SiteGround explains: "We have been dealing with the problem for many years and had achieved some really good results in minimizing the impact of such hackers' attacks, but we were still striving for perfection. Then we met SpamExperts. We tested their solution for several months and it showed great results stopping the outgoing SPAM and preventing our IPs from being blacklisted in more than 95% of the test situations."
Nils Decker, CMO of SpamExperts further elaborates: "We are extremely proud to have added SiteGround to our list of clients. What was very exciting for me is that although the outbound SPAM was the issue SiteGround was initially trying to solve, after seeing SpamExperts in action they actually chose to use our inbound filter too and to provide its protection to all their customers' mailboxes."
For SiteGround it proved to be a great move in terms of development as this significantly reduced the time spent on support and provided greater customer satisfaction. Moreover, the domains hosted by SiteGround now enjoy spam free emails. SpamExperts ensured that the customers get optimal filtering quality.
SiteGround was founded in 2004 by a small team of enthusiastic young people. Because of their hard work and commitment, SiteGround has emerged as a leader in web hosting. Today, SiteGround customers count on their high-quality services including secure and powerful servers, fast and professional technical support, friendly customer care and extensive collection of free website resources. SiteGround supports popular scripts like Drupla, WordPress, Oscommerce among other applications.