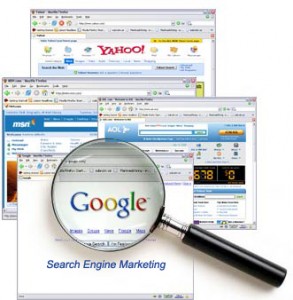 You know it's time to get a website for yourself when your business is taking off, you have secured a few clients, you have passed the initial hurdles and the only direction you intend to go is forward. The most logical method is to market your product and generate interest among the masses. Marketing plays a very important part in it, most specifically Ads. The easiest way to reach the masses today is by posting ads on the internet. More often than not everyone is on it and this provides you with an excellent opportunity to sell your product. How? Two words- 'Google Adwords'.
Adwords: Advertising at the next Level:
Google Adwords is Google's main advertising product and main source of revenue. Adwords is the new revolutionised way of putting your product across to the masses. It offers sweet deals like pay-per-click, site targeted ads, cost-per-thousand ads among others, and they have a worldwide distribution. If you are thinking about giving this a shot, check this tool's remarkable features and I can assure you will never look back.
Its Ad targeting feature enables you to specify which IP addresses you want to exclude, meaning, where you don't want your ads to appear. This feature comes handy if you are looking for a specific audience to market your product.
You can also control the frequency of your ads appearing to the same user at any given time. This will give you the exposure you need for your product and put you on the map for your targeted market.
The Best part is that it does your work for you, meaning Google will place your Ads where it's relevant based on your keyword list. This basically means that if your business is related to car parts manufacturing, your ads won't appear in websites selling beauty products. The Adsense Publisher work to select channels related to the nature of your ad and places them there, thereby increasing the performance of your ad units.
SEOs: What they do?
The main motive behind using ads is visibility, while Adwords do the easy part for you. It all comes down to choicest keyword  that you need to provide so that when the users enter a search term relevant to your website or business, you come on the first page itself. SEOs help out in this case. SEOs are 'search engine optimisers', which basically works on improving the visibility of a website in the search engines. SEOs consider how the search engines work, what people search for etc and analyse them to optimise the results. In case of websites, they edit the content and other coding to increase its chances of getting maximum hits.
What to look out for:
Once you have a selection of keywords, it's time to do a dry run to see how well they work. This is important because more often than not, even after a year of SEOs' hard work, the website doesn't reach the first page in the result section.
Now let's assume that your website did make it to the first page, there is no guarantee that it will get hits from the users. This is primarily because of its failure to reach out in a massive scale. This kind of result is not very uncommon, but the entire process leading up to it is expensive; but if it is launched with an Adword Campaign, it will cost less and will take less than a week to figure out the bounce rate (traffic) of the chosen keywords thereby probably save a lot of SEO efforts.