Global Internet services company Tucows announced that its wholesale division OpenSRS has joined Parallels Domain Name Network (DNN). Tucows whose motto is to make making simple useful services that unlock the power of the Internet took this initiative so that even Parallels partners can easily sell OpenSRS services which include Parallels Automation, Parallels Business Automation Standard and Parallels Plesk Billing all free of charge. The Parallels billing applications have been updated with plugins that enable the use of OpenSRS, authorizing users to sell and manage over 100 different domain name extensions, SSL certificates, and mobile websites.
"Joining the Parallels DNN is the logical extension of the work we've done over the last few months to integrate OpenSRS across Parallels software portfolio. We're excited that service providers using Parallels can now quickly become OpenSRS Resellers and take advantage of our industry-leading customer service and extensive lineup of products and services" said Dave Woroch, EVP Sales, Tucows. The official announcement of the merger was made at the Parallels Summit 2012, the gathering of hosting and cloud industry from all the world over.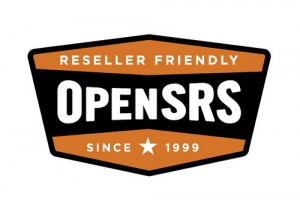 Tucows is a global Internet services company. OpenSRS (http://opensrs.com) manages over eleven million domain names and millions of email boxes through a reseller network of over 12,000 web hosts and ISPs. Hover (http://hover.com) is the easiest way for individuals and small businesses to manage their domain names and email addresses. Ting (http://ting.com) is a mobile phone service provider dedicated to bringing clarity and control to US mobile phone users. YummyNames (http://yummynames.com) owns premium domain names that generate revenue through advertising or resale. More information can be found on Tucows' corporate website (http://tucows.com).